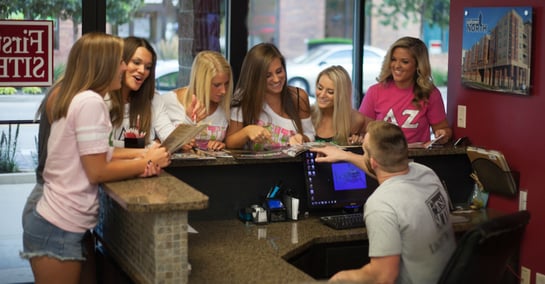 You've probably heard the slogan thrown around: "Live First Site."
But what does it mean to live with First Site? Why should you sign your apartment with us, the place you're going to call home for the next two (or more) years? What do we have to offer?
We have the whole package to offer....
Read More »
Imagine these scenarios:
It's the middle of summer and you have ants in your kitchen.

It's the dead of winter and your heat goes out

It's been raining for three days straight and you're catching water in pots and pans.
These sound like a nightmare!
Luckily, with our maintenance services and ...
Read More »
Well, it's official. You've signed the lease, picked up the keys, and have started loading your car with all the essentials of living the college life. You've been waiting for so long to move out of your parents' house, or that dorm you've been trapped in for the last two years.
But with moving...
Read More »