What Is The First Site Experience? Customer Service You Can Depend On
Published: Tue. Nov 20th, 2018 by: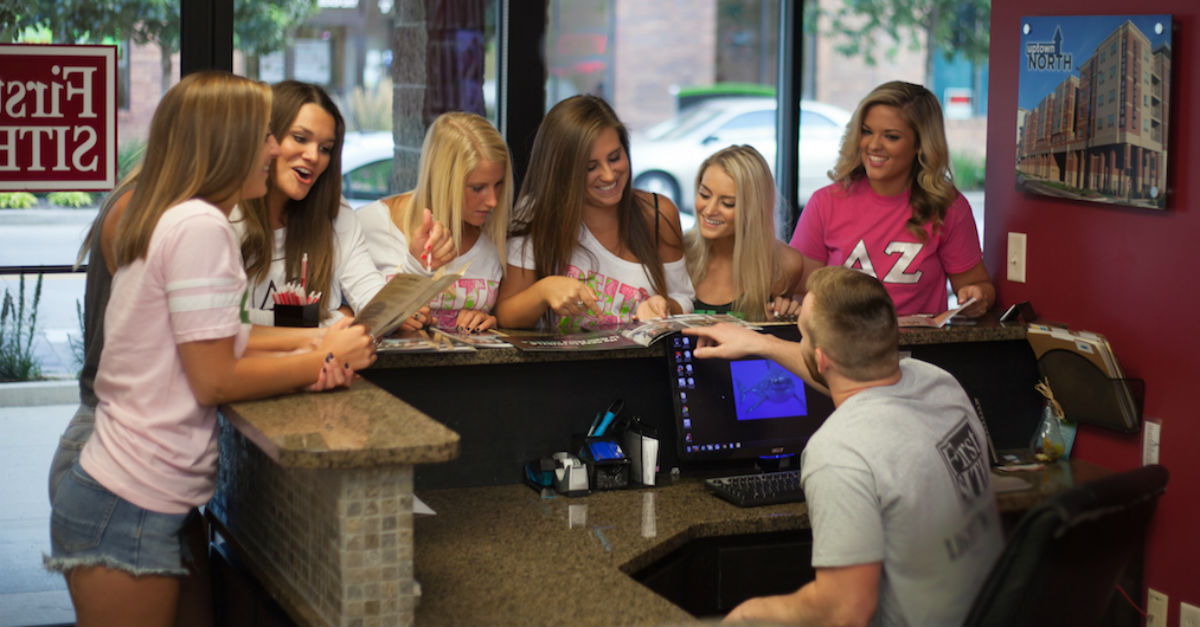 You've probably heard the slogan thrown around: "Live First Site."
But what does it mean to live with First Site? Why should you sign your apartment with us, the place you're going to call home for the next two (or more) years? What do we have to offer?
We have the whole package to offer. Everything from stellar customer service to top-tier amenities and incredible perks is on the table! You shouldn't have to worry about your parking or maintenance either, because it's something that we can take care of for you.
Here are just a few things you can expect from living with First Site.
1. Stupendous Staff
First Site has a caring and devoted staff working at the leasing office, as well as through our maintenance services. You can always count on us to take care of any questions, concerns, or issues you may have while living with us. Our maintenance staff is available 24/7, including for emergency calls. We care about our residents and want them to remain safe, comfortable, and happy with their living choice!
There's a reason we've been named the Best Apartment Rental Service in the Blo-No area the past six years.
2. Amazing Amenities
Many First Site locations are new, remodeled, or updated in some fashion. Nobody wants to use a stove from the 1990s or sleep on a bed as old as the unit itself. With our new construction, we try to provide the best of the best for our residents, and many of our older, non-remodeled units offer newer appliances and furnishings.
3. Practical Perks
We have all heard the argument that parking on campus, or near campus, is impossible. There is seemingly never a safe place to park your car without risking getting a ticket or potential towing. Luckily, for First Site residents, most of our apartment complexes offer parking for the tenants of each unit, included in your rent payments! Some locations may even offer parking for guests.
Most complexes also offer laundry services so you don't have to lug things back and forth between your apartment, car, and laundromat. Some units even provide laundry in the unit itself! This is especially convenient if you go through quite a bit of laundry on a regular basis, or if you don't have reliable transportation to a laundry facility.
4. Living Luxuriously
Living with First Site means living out the college experience in whatever way you choose to. Some residents enjoy being social and spending time outside, and if so, we have you covered!
The Oaks offers a swimming pool for you and your friends to gather around during the warm months of the year. If you prefer to stay active, and swimming isn't your thing, some of our living options also have fitness centers built in, so you never have to go to the Rec Center or out of your way to blow off some steam. These are only a few of the luxuries we offer, so take a look at our website for more choices!
The First Site experience includes everything you could want or need, all within your apartment complex. We strive to make sure you have the best living experience possible, all for an affordable price at a location that works best for you.
If you have any questions, please contact us at -309-888-4444.